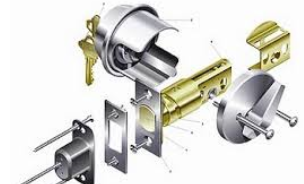 Providing a full range of commercial & residential security services, Lock Safe & Security is the one company you can rely on to get the job done right. No matter what the security issue or project, we are definitely the company you want on the job.
Commercial Security is a lot more specialized and involved than residential security. It leaves a lot of other companies overwhelmed, but not us. Our company and support team have extensive experience with complex commercial projects. From troubleshooting extensive access control systems, complex masterkey systems, safe lockouts and service, we look at the projects as nearly routine.
Complex Masterkey Systems
Networked Access Control System
Analog & IP Camera Systems
Intrusion Detection Systems
Environmental Detection Systems
Mortise Lock Installation
Safe Deposit Box service
High Security / Restricted Key Systems
Deadbolts / ADA / Property Protection
Asset Protection
Intrusion Detection System
Buzzer Systems / Automated Locking Systems / Key Control / Door hinges & Pivots / Store Front door Repaired / High Security Locks
You don't want to take chances with YOUR security system, so make sure you call on professionals to maintain it. Lock Safe & Security provides commercial and residential services to ensure YOUR system stays in working order. Whether you need a system evaluation, functional test, or major repairs, or the system updated, we can handle it.
Panic Bars / Exit Devices / Door Closers / Decorative Hardware